Please join us for our April Monthly Luncheon Sponsored by:
BELFOR's mission is to be the leading provider of value-added solutions to our customers; to provide a secure and career-oriented environment for our employees; and to provide a fair and equitable return to our shareholders, all with truth, fairness and integrity. At BELFOR, we are "restoring more than property" – we are rebuilding homes and businesses destroyed by devastating losses. We are restoring pride in communities and we are restoring hope by making progress every day. Our culture is built upon the foundation of three basic principles: integrity, loyalty and commitment, to ourselves, to each other and to our customers.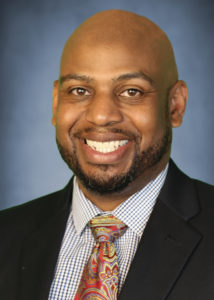 Speaker: Monty Jones, Jr., General Manager - OVG Facilities Savannah Arena & Savannah Civic Center: Martin Luther King Jr. Arena & Johnny Mercer Theater
Topic: Savannah Arena: The Southeast's New Entertainment Destination
Date & Time: Wednesday, April 14, 2021
Networking 11:30 a.m.
Luncheon Noon
Location: The Charles Morris Center | 10 East Broad Street, Savannah, GA 31401
Price: Members: $25 | Non Members: $35
Registration deadline*: Friday, April 9, 2021
*A $5 late fee will be assessed for late registrations. 
A few things to note: 
Capacity will be limited to the first 56 individuals to register. 
Only 4 people will be seated at a table.
Masks must be worn except when actively eating or drinking.
In addition, we will continue to offer a virtual luncheon opportunity for those not yet comfortable attending in person. The virtual luncheon will be $10 for members and non-members. To register for our virtual luncheon, please click here.